Autumn family photoshoot in Amsterdam of Priscilla & Jasper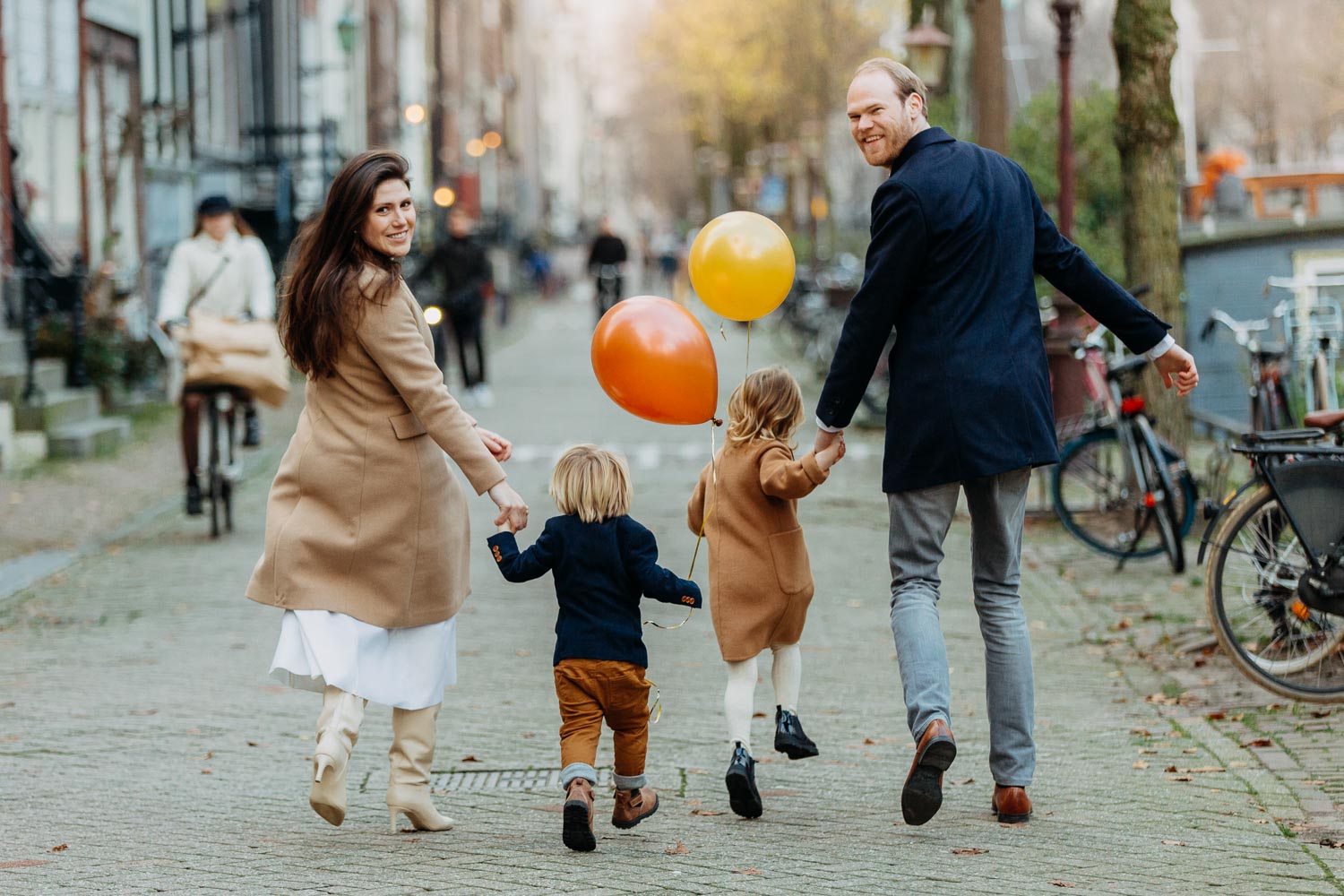 We live the life full of rush. We never have time for family photoshoot in Amsterdam. Every minute is packed with important things. Sometimes we forget that there are important people in our life – this is our family. After all, the family is the most precious thing in our life. We forget to pay attention to what is around us. We forget that there are wonderful moments in life, we do not notice how our children grow up, how they change year after year.
Ideal colours for the family photoshoot in Amsterdam
Make sure to make time for yourself and your loved ones. And in order to remember important moments with you for a long time, create a family album. Now there are many different digital devices that can give you beautiful pictures. If you want to take a picture by yourself, then one of your family members will be in it, as someone needs to photograph. And autumn in Amsterdam gives special brilliant colours!
Each family has their own wishes for a family photoshoot in Amsterdam. Someone prefers a photoshoot in a studio using props, while someone prefers a photo session in the format of a walk. The family of Priscilla and Jasper asked me to make candid and lively photos of their walk in Amsterdam.
And due to the fact that an atmosphere of comfort and closeness is created, the pictures are very soulful, warm, full of wonderful emotions. A very important point in the work of a family photographer in Amsterdam is the skill of capturing the emotions of the whole family, because the family does not necessarily consist of two people. The hardest thing for a family photographer is when small children are present at the photoshoot. You need to be their best friend and endear them.
As a rule, a good photographer has sensitivity and attentiveness to his clients and will be able to convey all the sincere feelings of the family. Also, a family photographer, as a good psychologist, knows how to find a common language with all clients, and can easily provide a good photo session for each family so that everyone can feel more relaxed. After all, the most difficult thing is to convey the idea to a small participant in a family photoshoot in Amsterdam, to explain the idea or in a playful way to involve him in a common cause.
Why do you need a family photoshoot in Amsterdam?
Of course, the main aspect for any family photographer in Amsterdam is good quality equipment. However, an important point of contact between the photographer and the customer is to feel family values. By doing such a photoshoot, the customer lets a stranger come into his personal space. That is why the choice of a photographer must be approached very carefully. No matter how good a photographer is. Everyone, without exception, cannot like him. In the end, you will get beautiful photos that will evoke many pleasant emotions not only for you, but also for your friends and family.
Such a family photographer will be contacted more than once in Amsterdam. Indeed, together with his family, he creates masterpieces that you can admire forever. Do not forget that any cloudy day can be easily brightened up with warmth and tenderness. Thanks to a family photoshoot in Amsterdam, you will have a great time with your loved ones.
See how your children grow up
Photos of a family photoshoot in Amsterdam will help to preserve unforgettable and happy moments in your life. These pictures will remind you that you are not alone and that you are surrounded by your dearest people – your family! And do not forget to take breaks from your chores and worries sometimes and pay attention to your family. After all, family is the greatest value in life! And I will take care to preserve these wonderful moments for a long time. You can also order a photo book to replenish your family portfolio.