Indian wedding in Amsterdam for Khushita & Andravi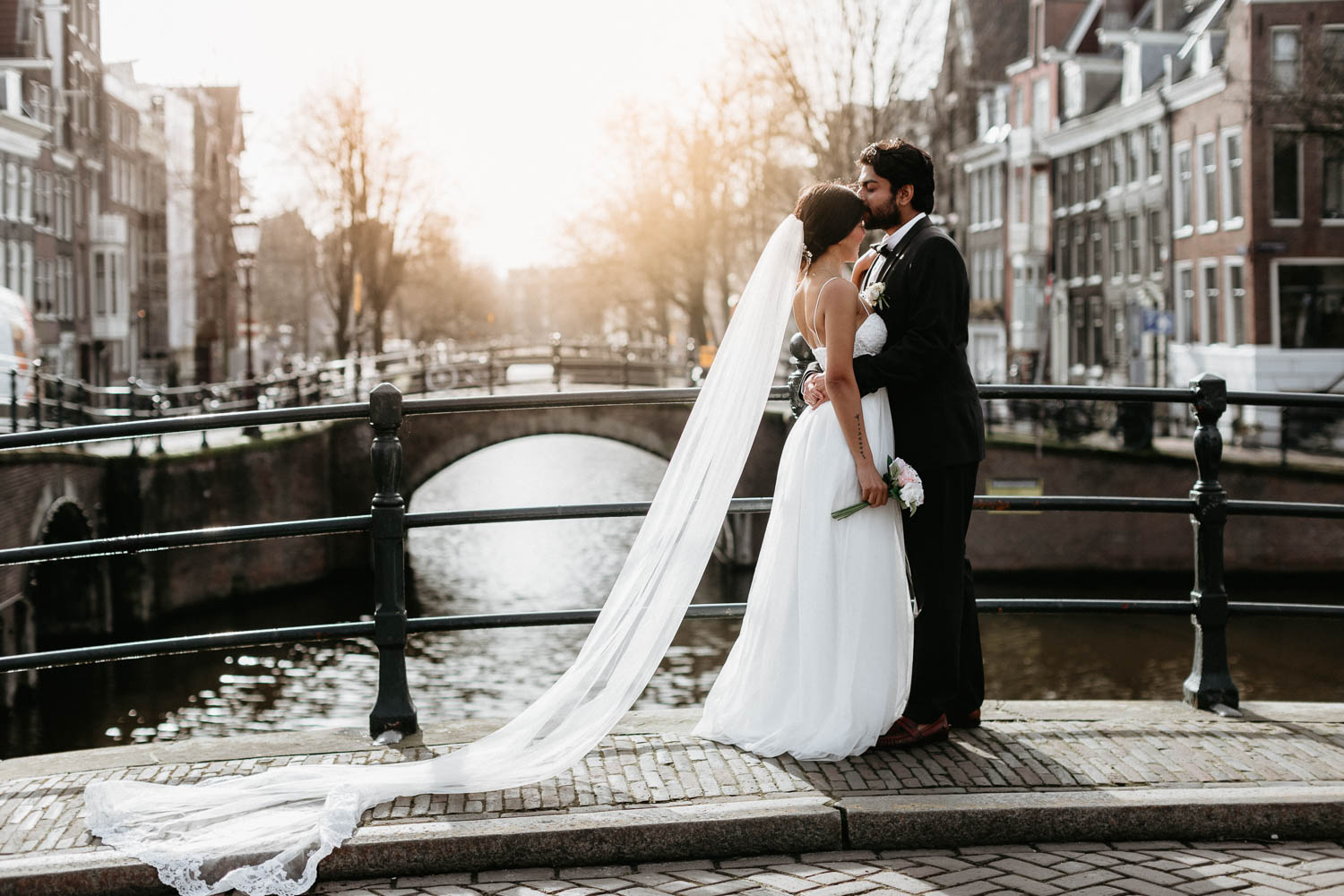 Today was a delightful day. As a photographer, I am always interested in taking pictures of unusual events as an Indian wedding photoshoot in Amsterdam. Planning an Indian wedding photoshoot in Amsterdam is definitely not easy. It should be rich in detail and easily fit the culture itself! In India, they believe that the union of two people is the union of their souls. Therefore, the choice of the bride and groom is very careful. As a rule, the parents choose a couple and only then the future bride and groom can meet.
For a couple, a compatibility horoscope is compiled without fail, which takes into account the meeting of future spouses in past lives, their character, the forecast of their family life, the number of future joint children.The astrologer names several suitable dates for Indian wedding photoshoot, which are calculated according to the dates and times of birth of the future spouses, and thus the date of the wedding photoshoot in Amsterdam is set. When entering the family, the bride and her relatives are treated with the greatest respect and friendliness.
When we first met in a restaurant, the bride says, we talked almost the whole evening. A waiter came up to us several times with a menu, but we didn't really order, because we were carried away by a conversation with each other. That evening, I realized that he is my real destiny.
Traditionally, I first arranged a pre-wedding Indian photoshoot. It consisted of a fascinating walk through Amsterdam with a stop in beautiful places. Whether it's spring, summer or autumn, Amsterdam is always alive. Walking through this amazing city has its own charm and never disappoints. So a pre-wedding Indian photoshoot in this city is a must if you want to visit the Netherlands. Hindus are also very careful about a wedding photo shoot in Amsterdam. Although the Indian wedding in Amsterdam is more restrained in celebration and is close to European traditions. For the Indian photoshoot brides choose sarees less and less and more and more prefer classic cut dresses. The groom for the Indian photoshoot usually wears a classic suit and drives up to the bride's house not on a white horse, but in an ordinary car.
Cherishing traditions living in Netherlands
Indian soul with European tint
The celebration of an Indian wedding photoshoot in Amsterdam starts at the bride's home. A photographer usually comes here early in the morning to capture the bride's gathering and highlights. After that, the groom arrives in a luxurious car and you can go to an Indian photoshoot in Amsterdam. Amsterdam is such a beautiful city that I didn't want to go to museums this time. The city center has hardly changed since the 17th century. The city is known for its large number of cyclists. They have a lot of space here – bike paths are almost everywhere. And if you accidentally step on their path, the cyclist has the upper hand. Therefore, when we walked with a couple looking for beautiful places for an Indian wedding photo shoot, we tried not to disturb the cyclists.
How to organise your Indian wedding in Amsterdam?
At an Indian wedding photoshoot in Amsterdam, time is primarily devoted to the bride and groom, as well as their parents. Then an Indian wedding photosession is already held for the guests with the bride and groom, since everyone wants to be photographed with the couple.
They promised a little rain, but luckily the weather was great! Enjoy beautiful photos from Indian photoshoot in Amsterdam!