Best hotels in Amsterdam for wedding photos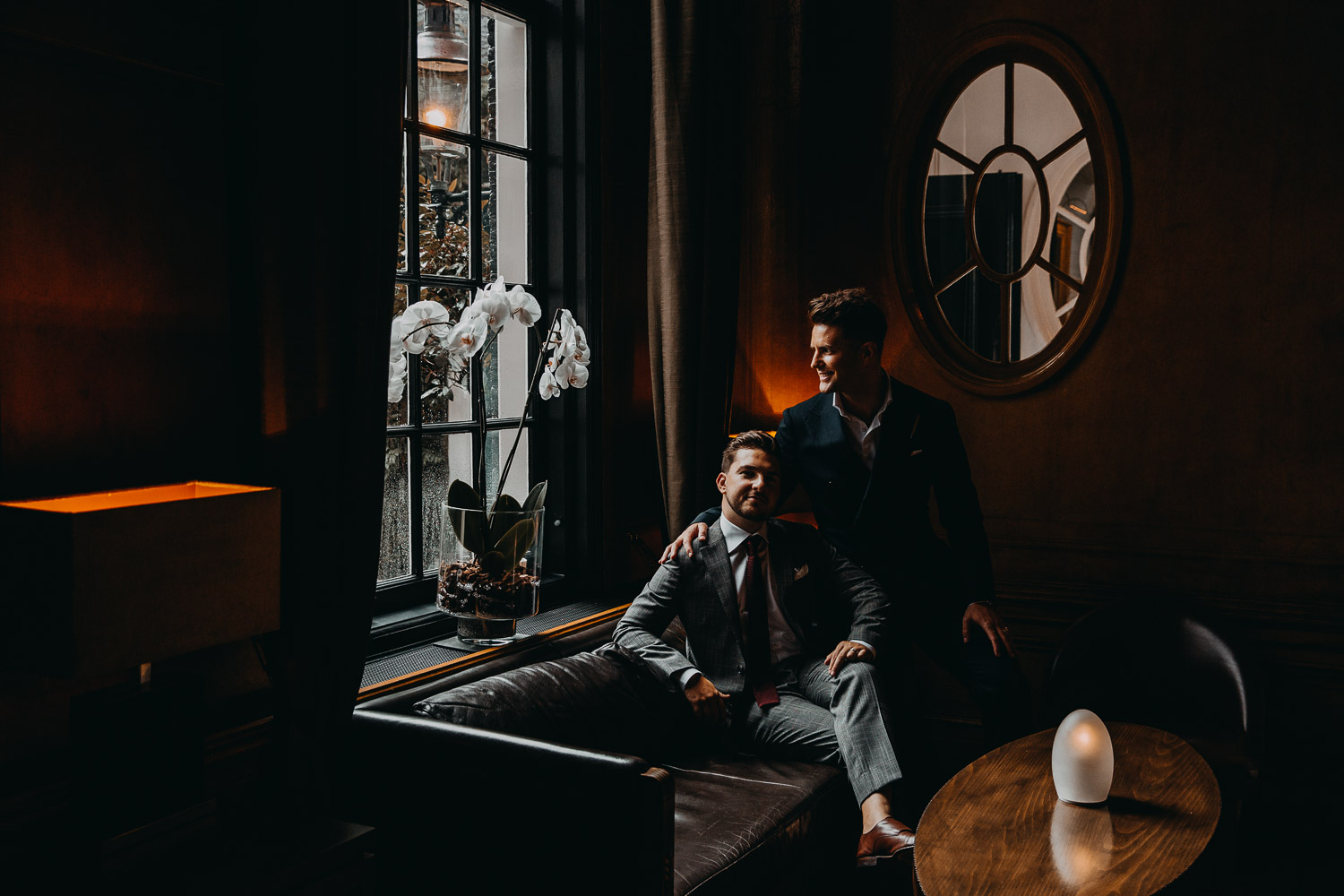 Historical hotel in the old city center
If you're looking for the perfect venue for your wedding in Amsterdam, the Dylan Hotel is the place to be. With its elegant and sophisticated interiors, the Dylan Hotel provides the perfect backdrop for your special day. They offer a special venue for weddings and all the necessary facilities to make your day unforgettable. In addition to the wedding venue, you can also rent a room for your getting ready photos. The interiors are beautifully designed with big windows and dramatic light, making for stunning photos. Make your wedding day even more memorable at the Dylan Hotel Amsterdam. You can find here more photos of our couple who got married in this hotel.
Check prices and photos
Timeless sophisticated atmosphere
The Pulitzer hotel in Amsterdam is the perfect venue for a dream wedding ceremony and capturing stunning photos. The hotel's elegant marble halls and antique wooden stairs provide a timeless and sophisticated atmosphere. Additionally, its unique private houses for rent within the hotel, luxury restaurants, and versatile event areas make the Pulitzer one of the best hotels in Amsterdam for wedding photos. With its impeccable style and charm, this hotel is sure to create unforgettable memories. Here you can find a photoshoot of the couple married in Pulitzer.
Check prices and photos
Stunning blend of history and modernity
The Conservatorium hotel in Amsterdam is a stunning blend of history and modernity, making it the perfect location for capturing beautiful wedding photos. Its grand staircase, large windows, and ornate architecture offer a picturesque backdrop for any couple's special day. Considered one of the best hotels in Amsterdam for wedding photos, the Conservatorium is a true gem for those looking to capture their special day in a truly unique and memorable way.
Check prices and photos
Boutique Hotel The Noblemen
Are you looking for a stunning location to capture your special day? Look no further than The Noblemen in Amsterdam! As one of the best hotels in Amsterdam for a wedding photoshoot, this luxurious boutique hotel offers a picturesque setting for your big day. Each room is uniquely decorated with antique furnishings and artwork, providing the perfect backdrop for a romantic photoshoot. And with the hotel's Golden Bath Suite, featuring a bathtub coated in 24-karat gold leaf, your photos are sure to have a touch of glamour and luxury. Don't forget to hire a professional photographer in Amsterdam to capture every moment of your special day. The Noblemen is the perfect place for those wondering where to make a wedding photoshoot in Amsterdam, offering a blend of history, elegance, and beauty. One of our couple started their day in this hotel.
Check prices and photos